Hello, dolls! I'm back after a few days of being busy with work and today's my off so I thought of sharing another review, and this time, I'll be talking about the latest collection in Peripera's Ink the Velvet collection--the Peripera Ink Airy Velvet lip tints. I've heard about this through Edward Avila's review on his vlog and I immediately fell in love with the fifth shade which is the Elf Light Rose. I love how Edward precisely gave honest review and impressions on the product that I had to searched immediately if this is available on Shopee, luckily, my favorite seller is selling them!
Definitely loving this product's packaging!
Packaging:
I love how cute and straightforward the packaging is--like it directly tells you what the product is and what shade the lip tint is in. The container, on the other hand, is a semi-frosted plastic bottle with a doe foot applicator, which I love, by the way, because it makes spreading the product a lot easier. The size is also just right to spread and blend the product onto the lips.
Formula:
I was expecting it'd be a bit drying just like any other tints but this product from Peripera does not disappoint. I personally think the hype is truly worth it! To honestly describe the formula, I think it leans on a more moussey-cream like texture (lol if that makes sense) that's as light as air. Unlike water-based tints, this one's color pay-off is very vivid and bright--but not to the point where it becomes not wearable for everyday.
Smell:
It has a faint hint of soap-like smell but bearable.
Consistency:
It produces a soft cotton-like texture once in contact with the lips and feels very fluffy when blended. Since it has a mousse-like formula, it doesn't dry as fast compared to water-based tints which makes this product from Peripera easier to blend to create an effortless gradient look. I also noticed how it smoothens my dry lips and improved the appearance of it being chappy.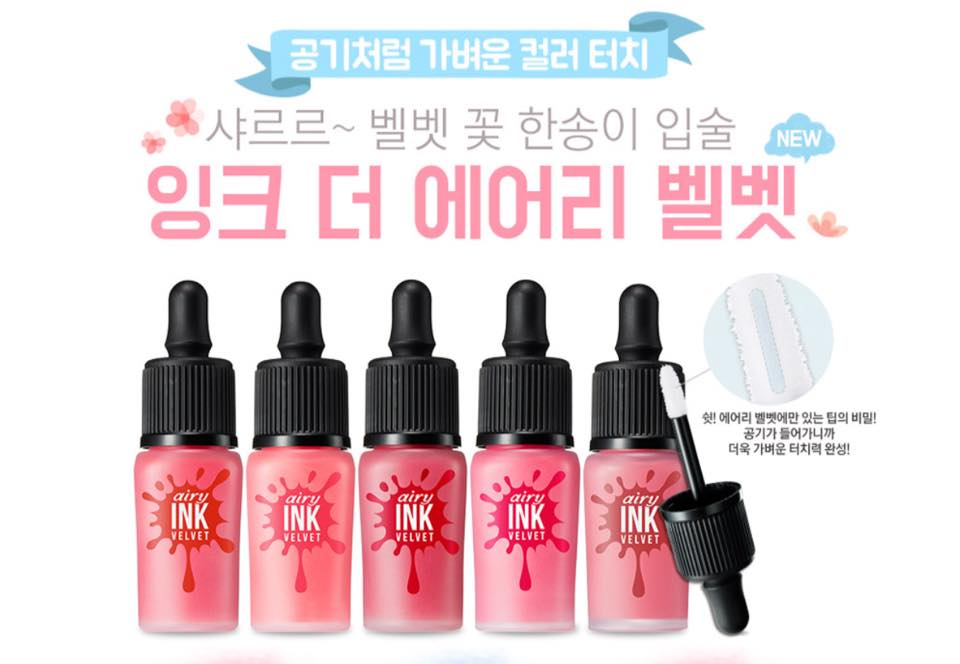 Longevity:
Got to test this product while I'm on duty and it lasted me for about 5-6 hours with a face mask on that's constantly in contact with my lips, consistent drinking of water, and even wiping my lips with tissue. It also does leave a natural looking stain on the lips even after 6 hours.
Price:
I'm not sure how much this originally cost in Korea but I was able to get this one for P420 at thebbcreamshopph on Shopee. You can check out the shop here http://shopee.ph/belaisanares :)
Over-all Thoughts
: I AM IN LOVE WITH THIS PRODUCT! It was definitely worth the wait and I love how I can easily create a gradient effect with this one that I have been wanting to try eversince. The shades from this collection may appear to be very vibrant and not for everyday use, but believe me, they are not offensive and can pass up for a natural looking, no make-up make-up look! I'm also considering of getting other shades from the Peripera Ink The Velvet line soon. Stay tuned!